AMACO CAFE, located in the same facility as our hotel, Rissei Garden Hulic Kyoto, has a fermentation-themed menu with products that do not contain chemical seasonings and products using labile lactic acid bacteria, allowing you to enjoy healthy food in a stylish way. The food can be ordered for takeout, and there are also many products that can be easily purchased as souvenirs. We also recommend enjoying a picnic in the plaza right next door while taking Instagram-worthy photos.
In this issue, we will introduce some of the recommended items from AMACO CAFE, along with our actual impressions. AMACO CAFE is conveniently located just a 3-5 minute walk from Kyoto Shijo-Kawaramachi (Hankyu Kyoto Kawaramachi Station/Keihan Gion Shijo Station), making it easy to access.
About AMACO CAFE
AMACO CAFE is a cafe operated by Nishikari, a long-established pickle shop in Kyoto. Here you can actually purchase Nishikari's Lovret lactobacillus brand AMACO and Fermented Life products. You purchase AMACO drinks, lacto-fermented Lovelace soup, and desserts as well as salad lunch boxes for takeout.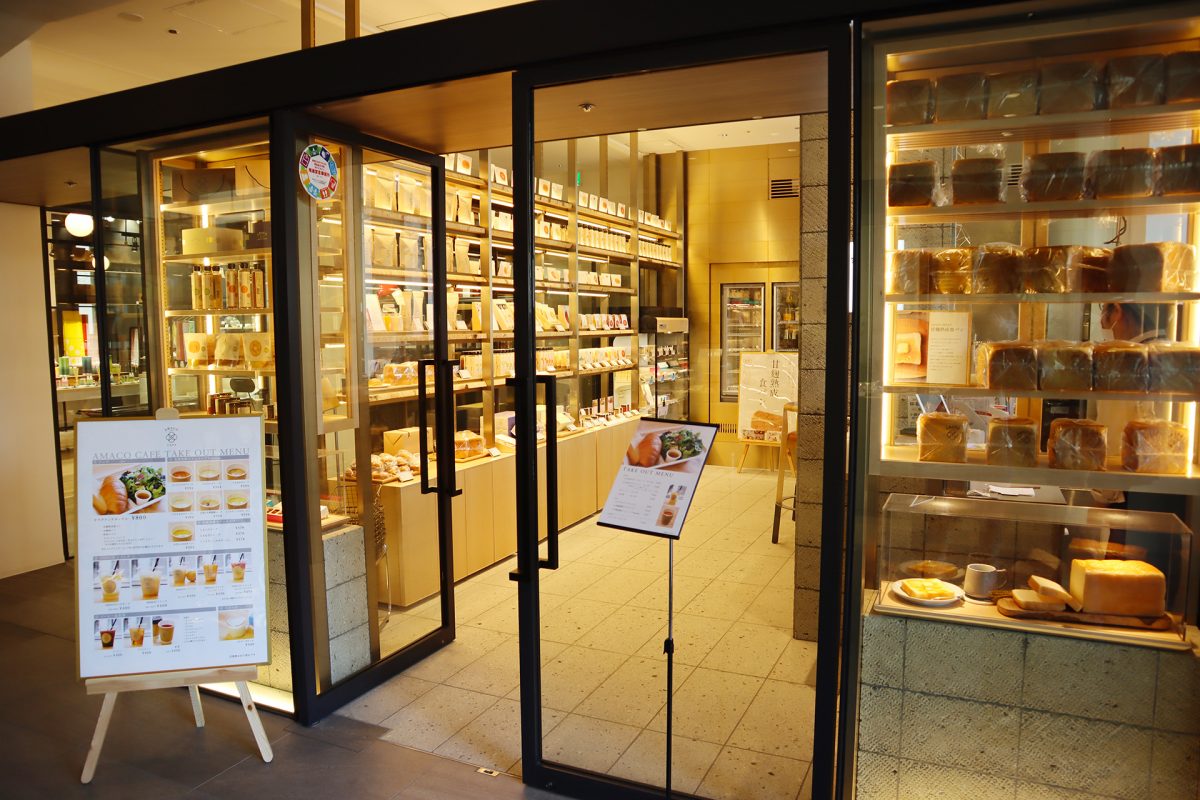 About the "Hakko Seikatsu" brand developed by Nishikari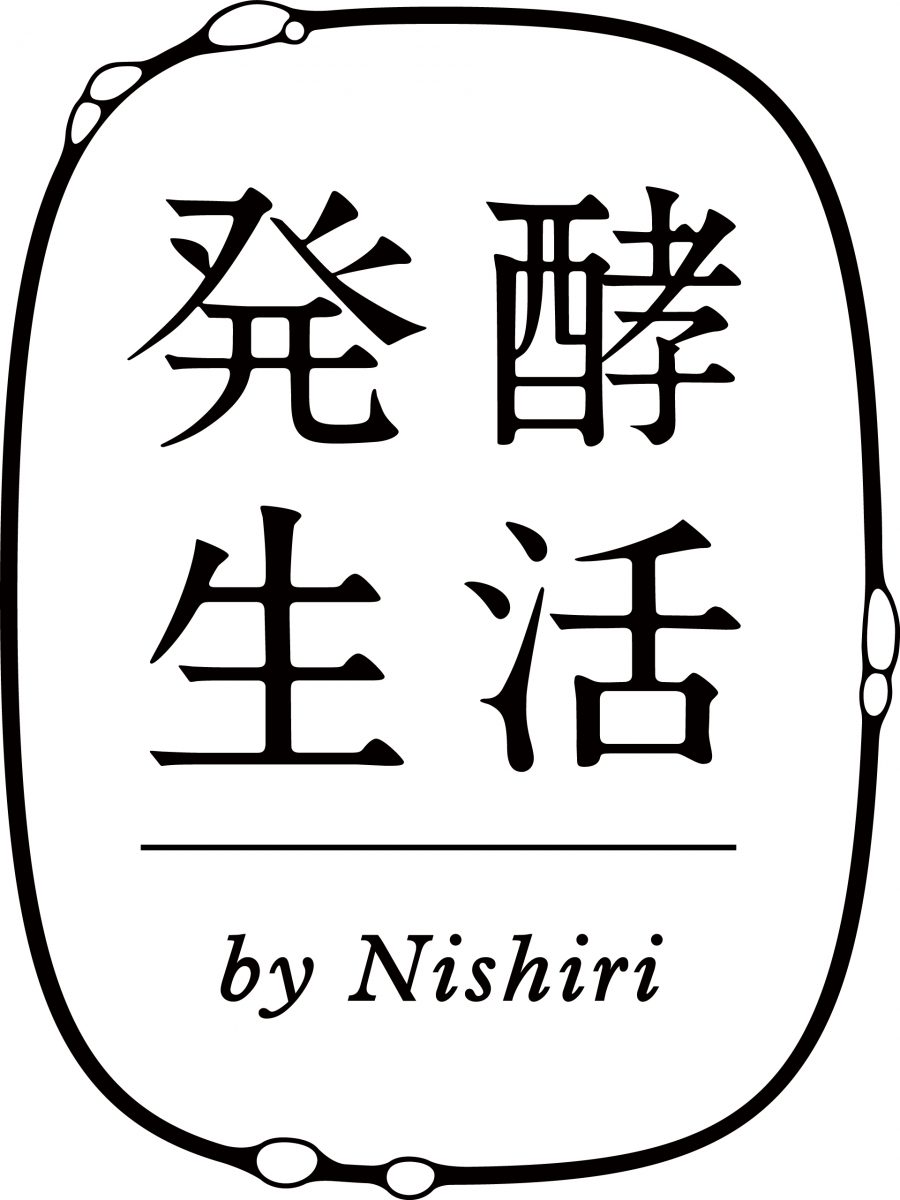 Nishikari has long been conducting research on fermentation. Their research achievements have been recognized by the world-class research institute, Louis Pasteur Medical Research Center, which led to the joint development of pickles using labeled lactobacillus acidophilus. The brand Hakkouseikatsu was created with the hope that the knowledge and technology gained from the research would be utilized in a form that is more in tune with modern dining, and that more people would enjoy a beautiful and healthy lifestyle. The brand Hakkouseikatsu also launched Lactic Acid Fermented Sweet Koji AMACO, which is characterized by the sweetness of rice and the refreshing sourness of Lovre lactic acid bacteria.
About AMACO, a brand developed by Nishiri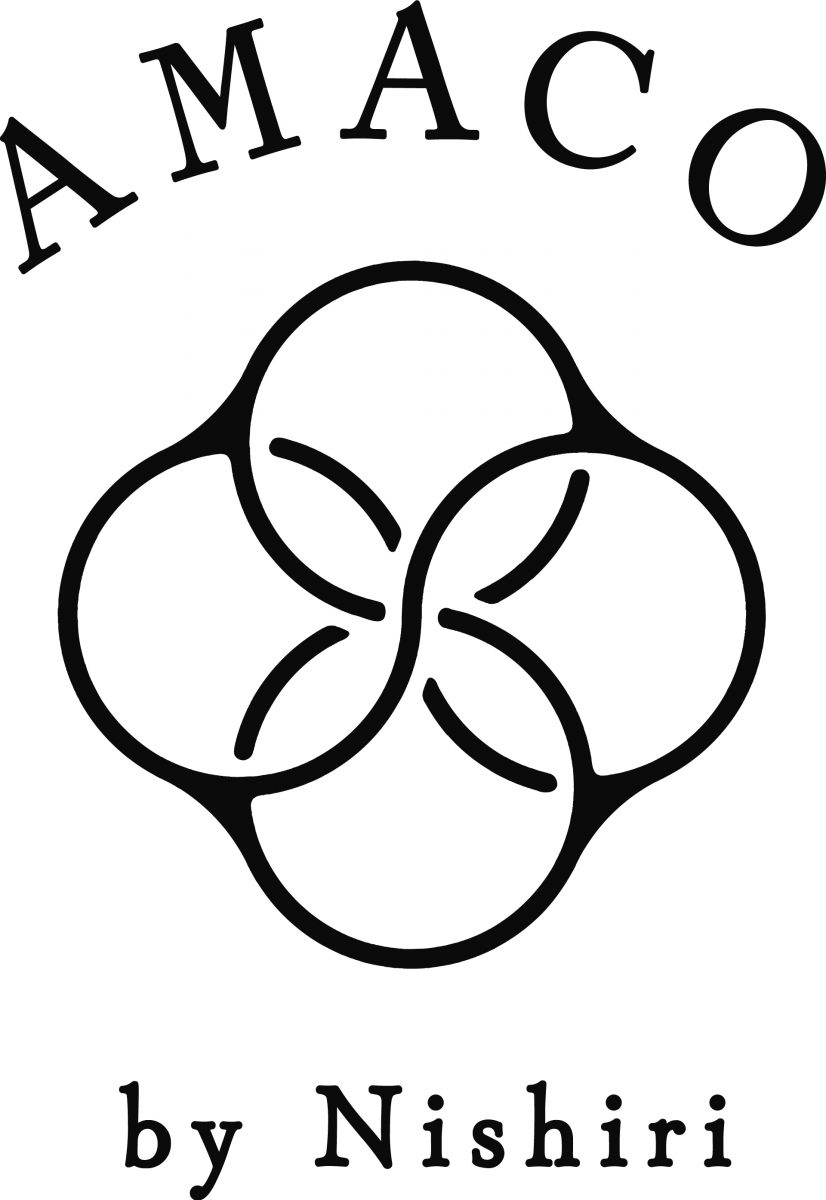 AMACO is a brand of bread and sweets created in the hope that people will enjoy lactic acid fermented sweet malted rice AMACO in their daily diet. AMACO is a lactic acid-fermented sweet koji made from rice and koji mold, which is further fermented with labile lactic acid bacteria.
Access and Directions
From Shijo Street, turn onto Kiyamachi Street and walk north for about 3 minutes until you see Rissei Garden Hulic Kyoto, a complex of preserved and reconstructed elementary school buildings that also houses The Gate Hotel Kyoto Takasegawa. The building, which still retains the appearance of an elementary school building, and the plaza with artificial turf are landmarks. If you are coming from Sanjo Street, go south on Kiyamachi Street.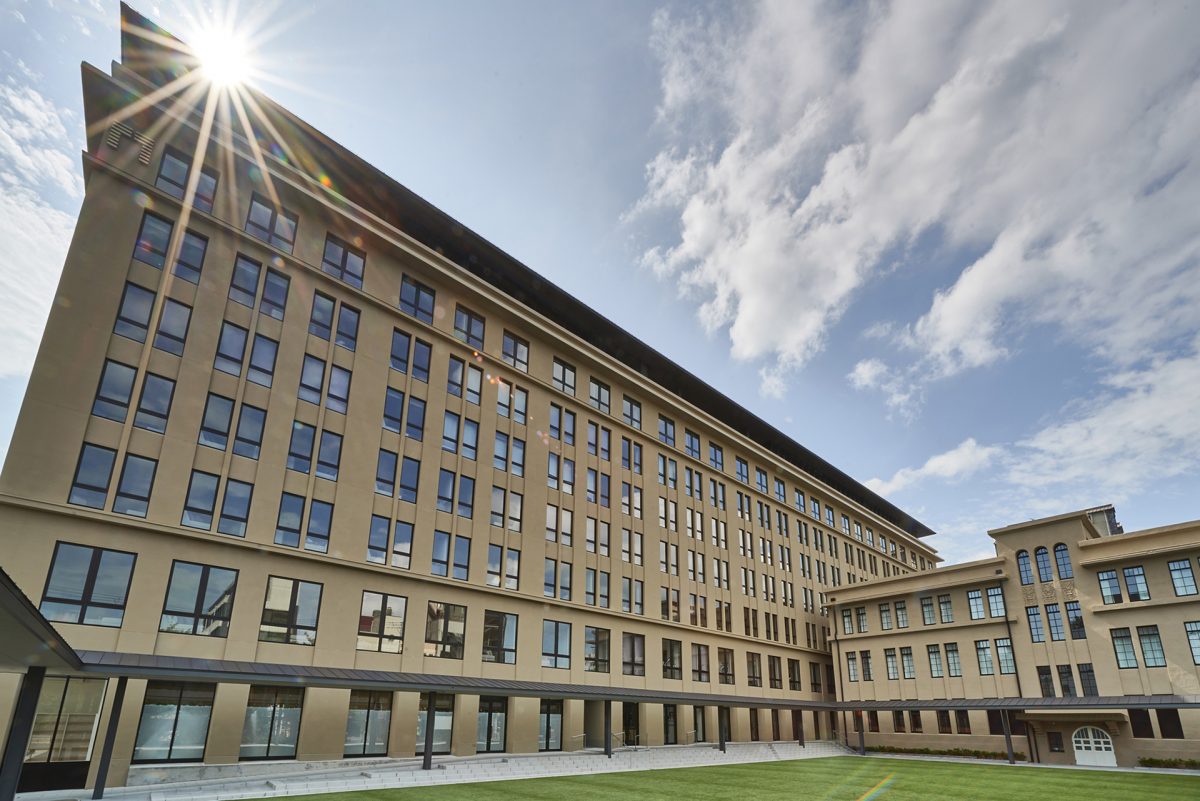 Enter the main entrance and the store is immediately on your right.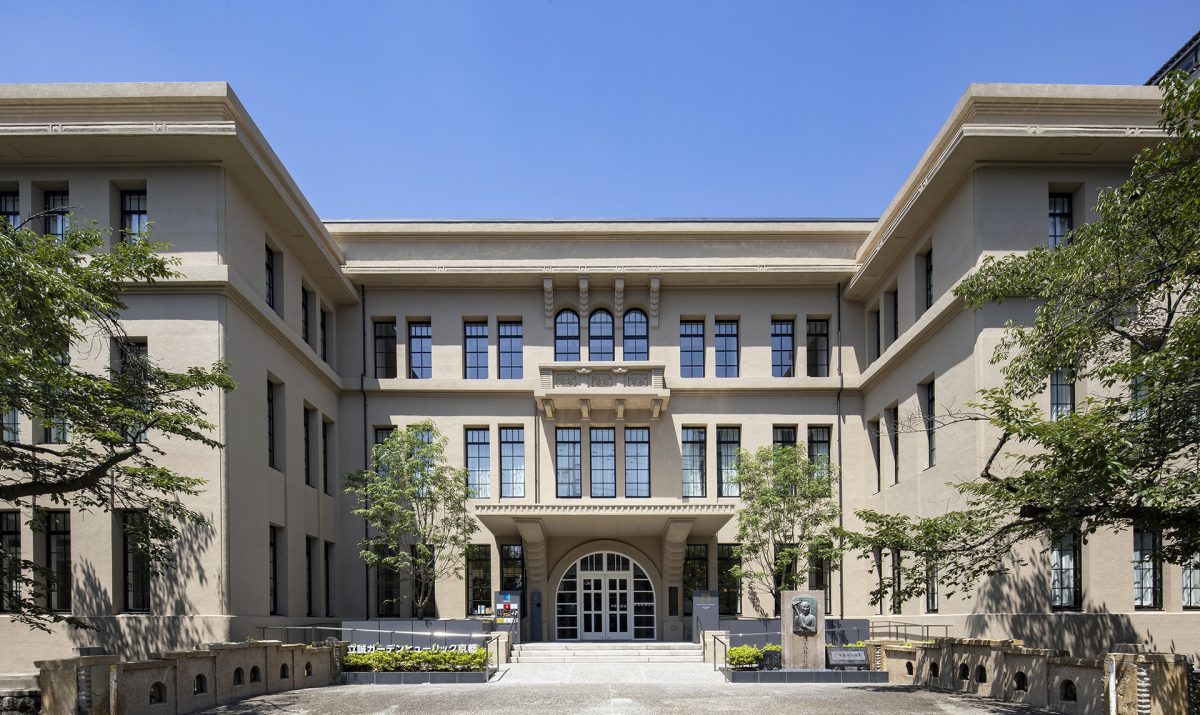 Inside the store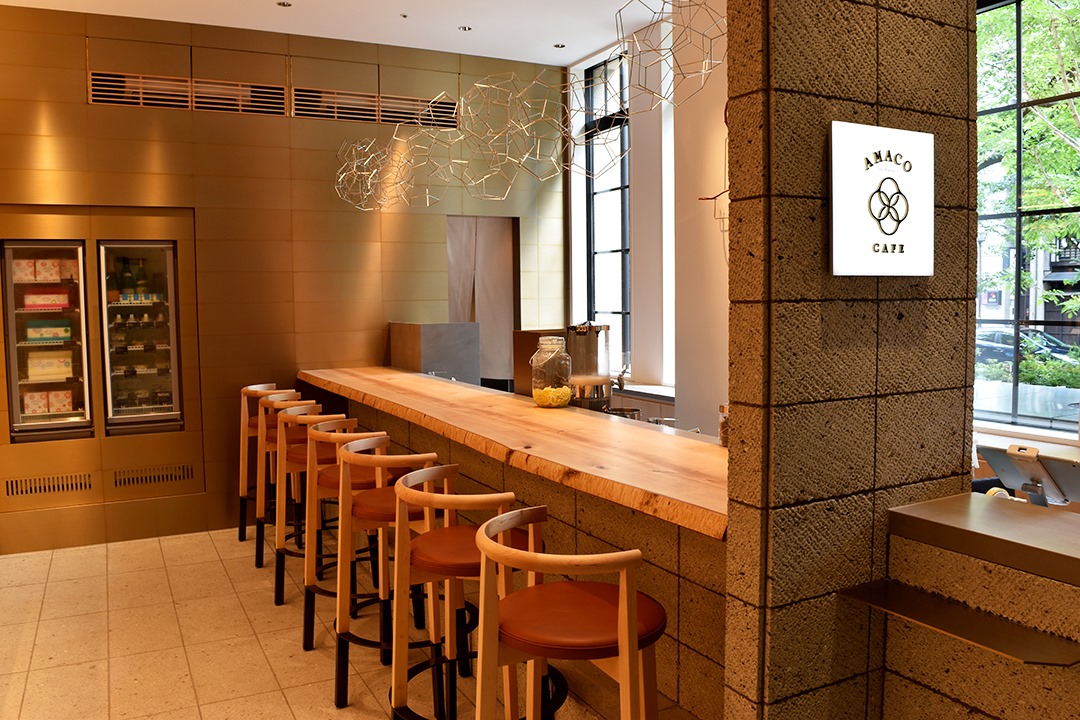 This time I had the "Kabocha Potage" here. Just one cup is enough to fill you up, and it is perfect for those who are feeling just a little hungry.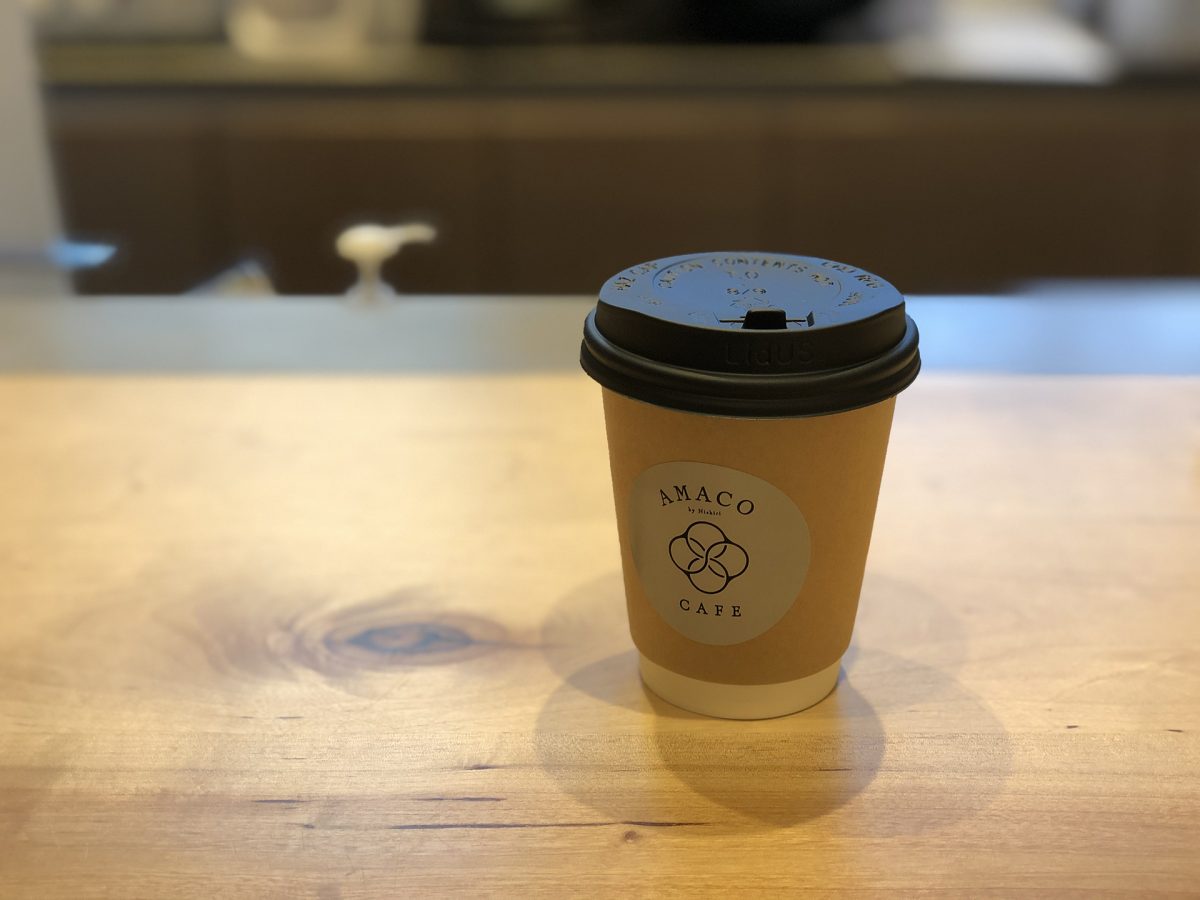 Souvenirs and take-out are also recommended
AMACO BREAD
AMACO BREAD is one of AMACO CAFE's popular products.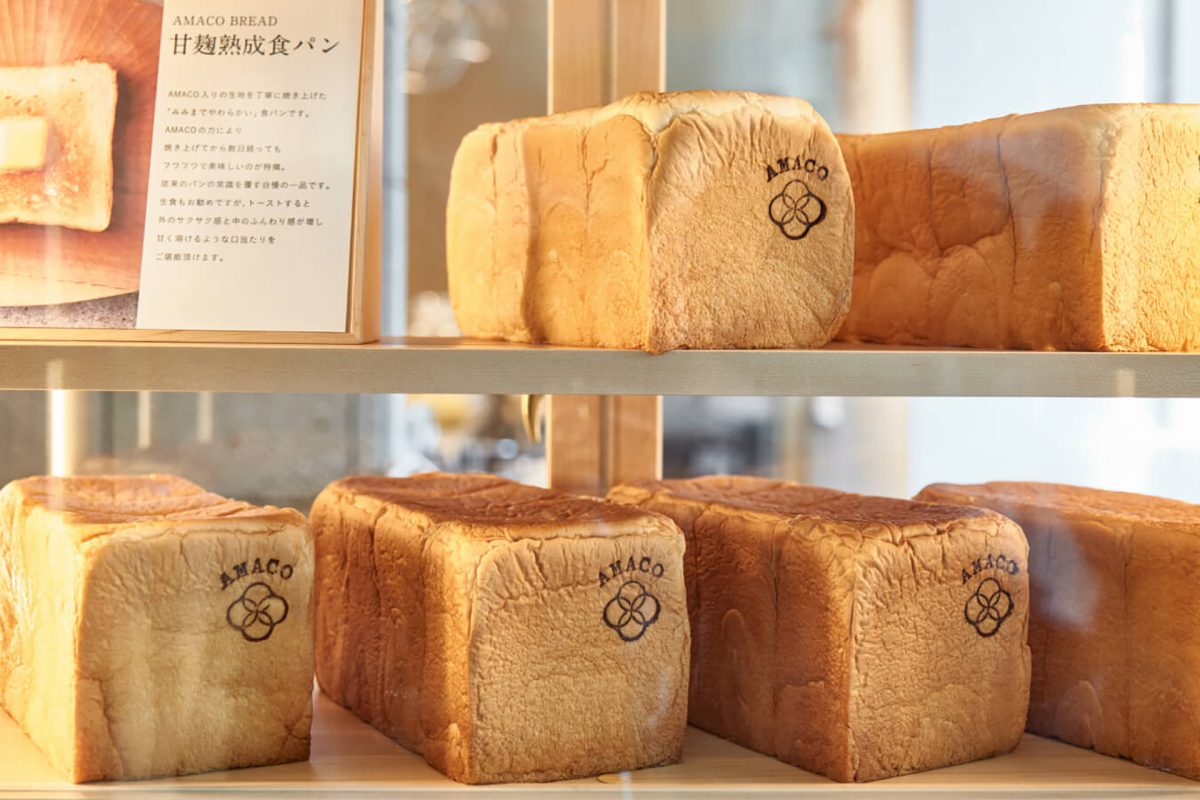 I purchased the small loaf. The day after I bought it, I ate it untoasted without jam or butter. The sweetness of the malted rice was enhanced and the texture was fluffy and chunky. Even the ends were soft and moist, and I quickly devoured the whole loaf. Try the bread untoasted and plain first to experience the sweetness and texture of the koji. I ate it up within 3 days of purchasing it, but it did not become dry even after a couple of days, and I was able to enjoy its moist texture to the very last slice.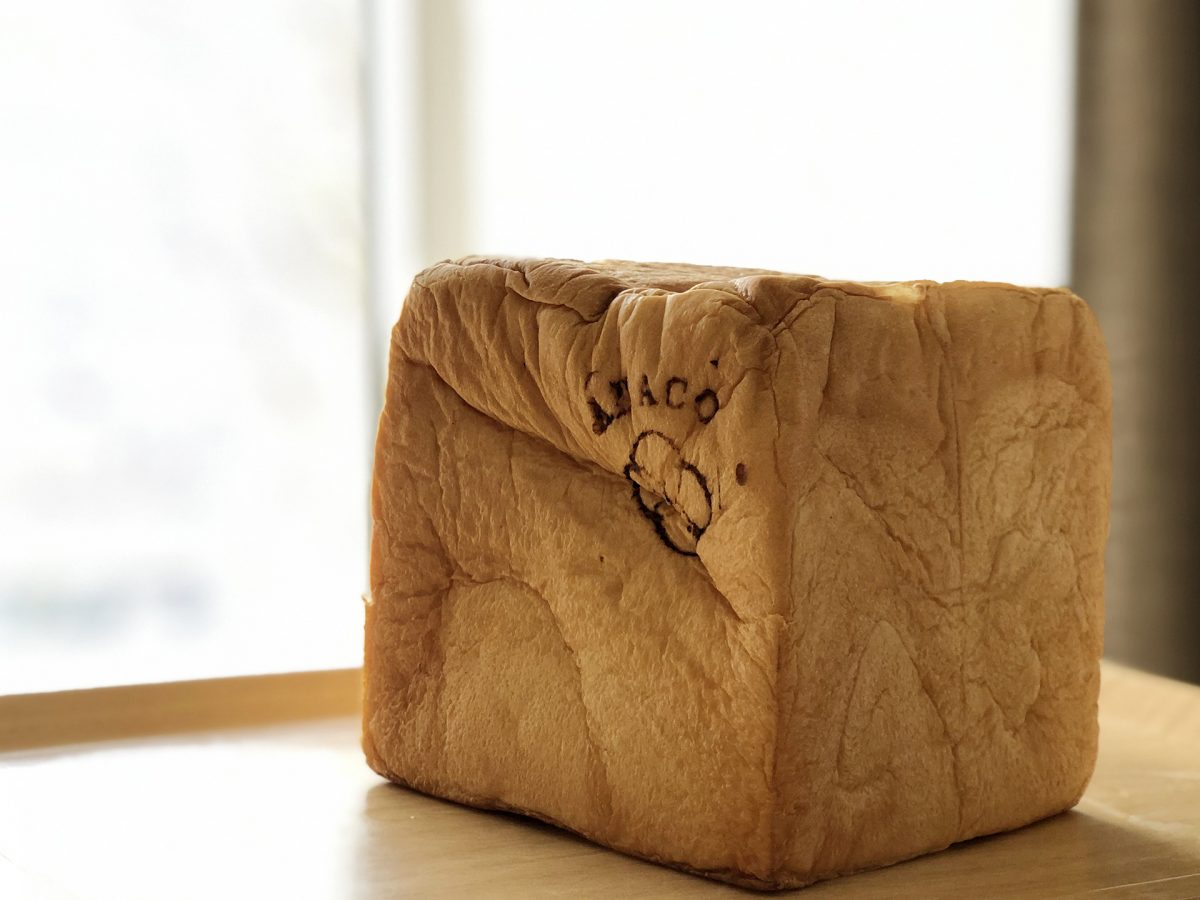 Lactic Acid Fermented Lovelace Soup
You can enjoy their soup at home by simply heating it up in the microwave. Since it is sold individually at room temperature, this product is easy to give as a souvenir.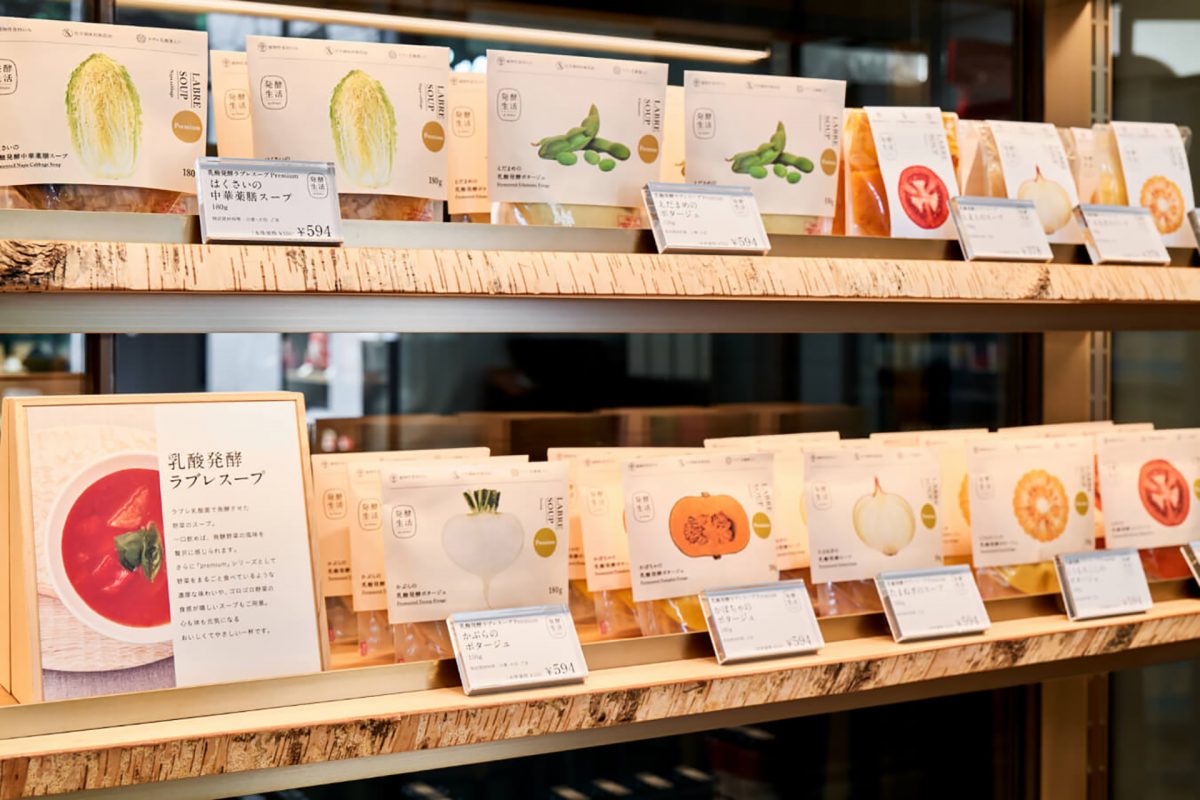 This time, I purchased two types on the recommendation of the store clerk. The Lactic Acid Fermented Onion Soup is a soup with a moderate sweetness of onions and a slightly spicy flavor, which has a deep taste that cannot be easily created at home. Sliced onions were also included in the soup, which gave it a pleasant texture. The Edamame Lactic Acid Fermentation Potage was a creamy potage with a slight taste of edamame itself, making it a very drinkable soup. It is a good idea to buy soups with different tastes to give as souvenirs so that recipients can choose the one they like best.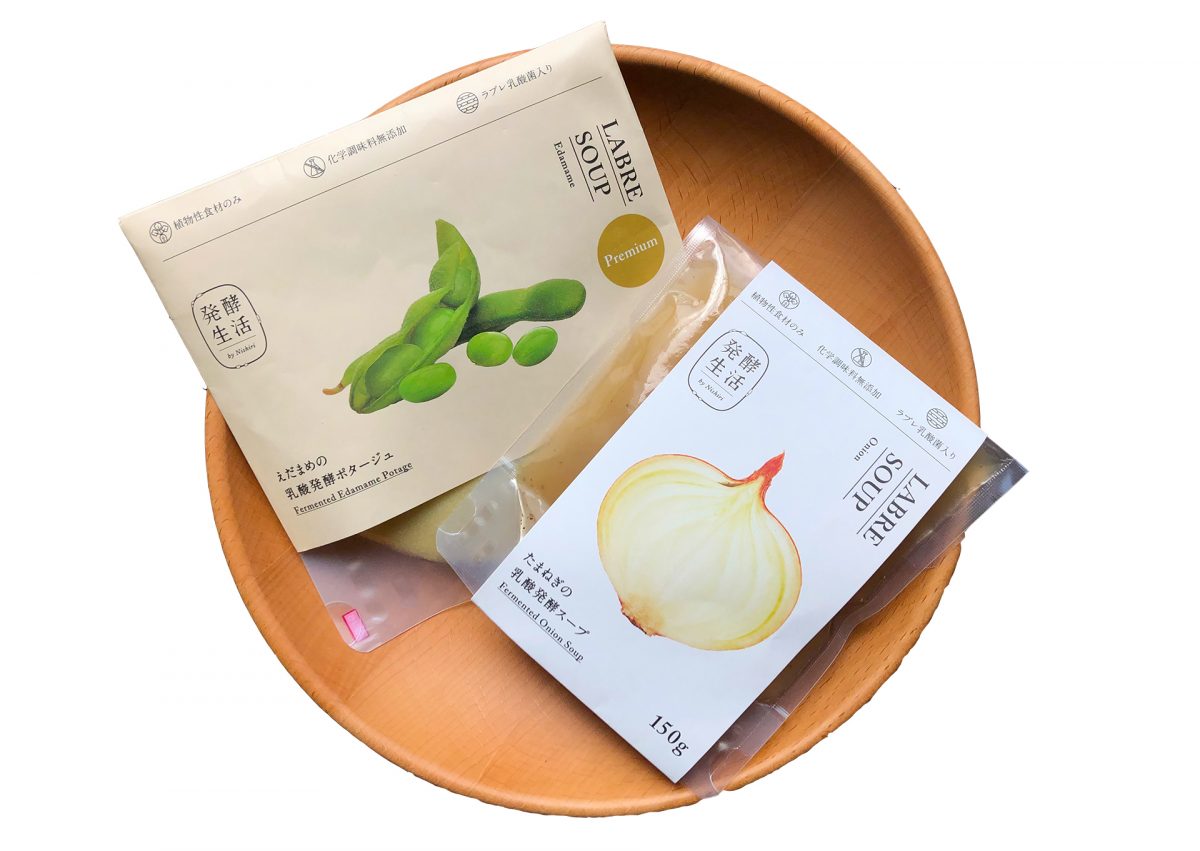 Salad Lunch Box
This lunch box includes sweet koji aged bread, salted bread, vegetable salad, and lactobacillus fermentation labret dressing. If you purchase the lunch box you will receive a 100 yen discount on drinks and soup.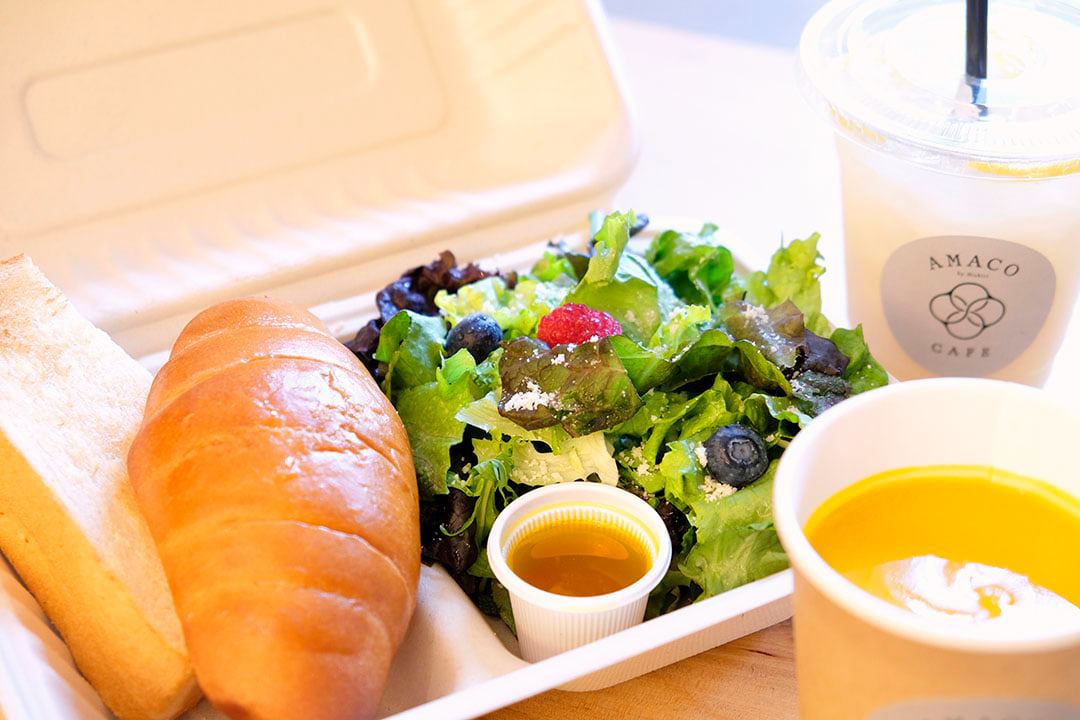 Picnic at the plaza right next door while taking Insta-worthy photos!
Rissei Garden Hulic Kyoto, the facility that houses AMACO CAFE, has a plaza with artificial grass. When the weather is nice, eating your takeout items here feels like a picnic and doubles the fun.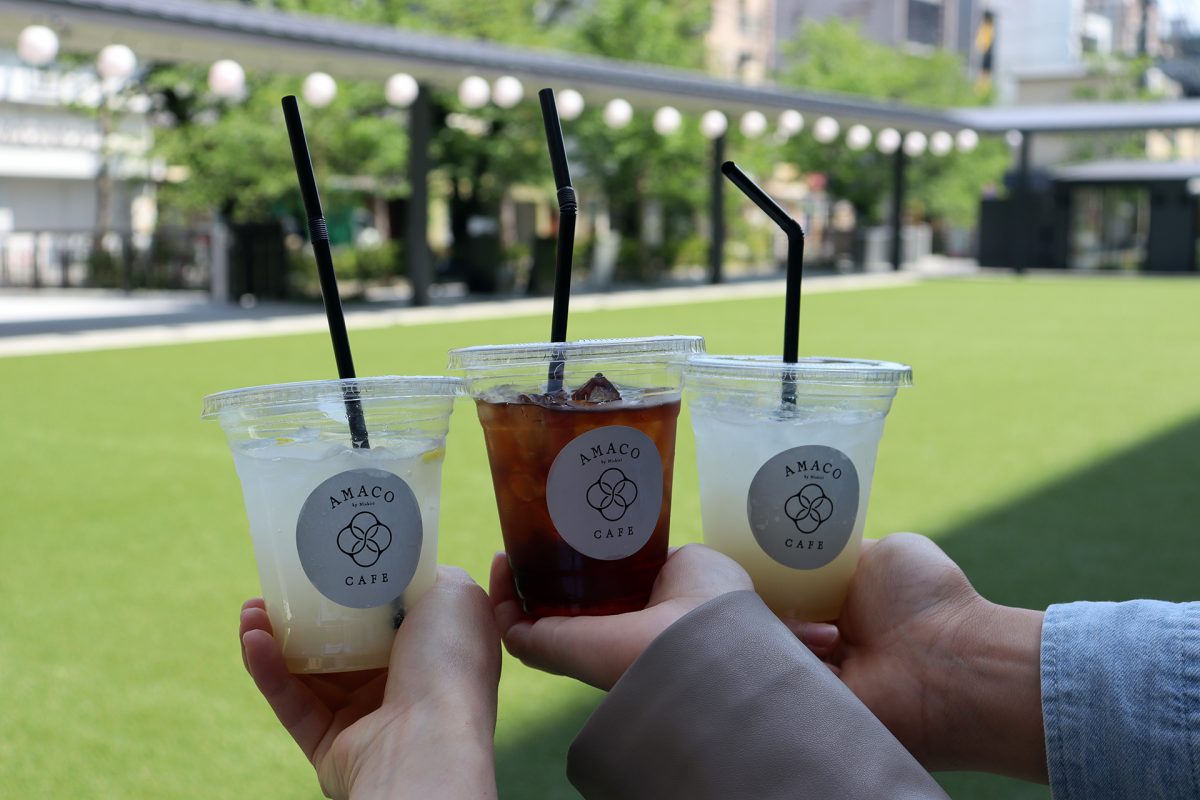 Depending on the season, you can also enjoy the autumn leaves and cherry blossoms.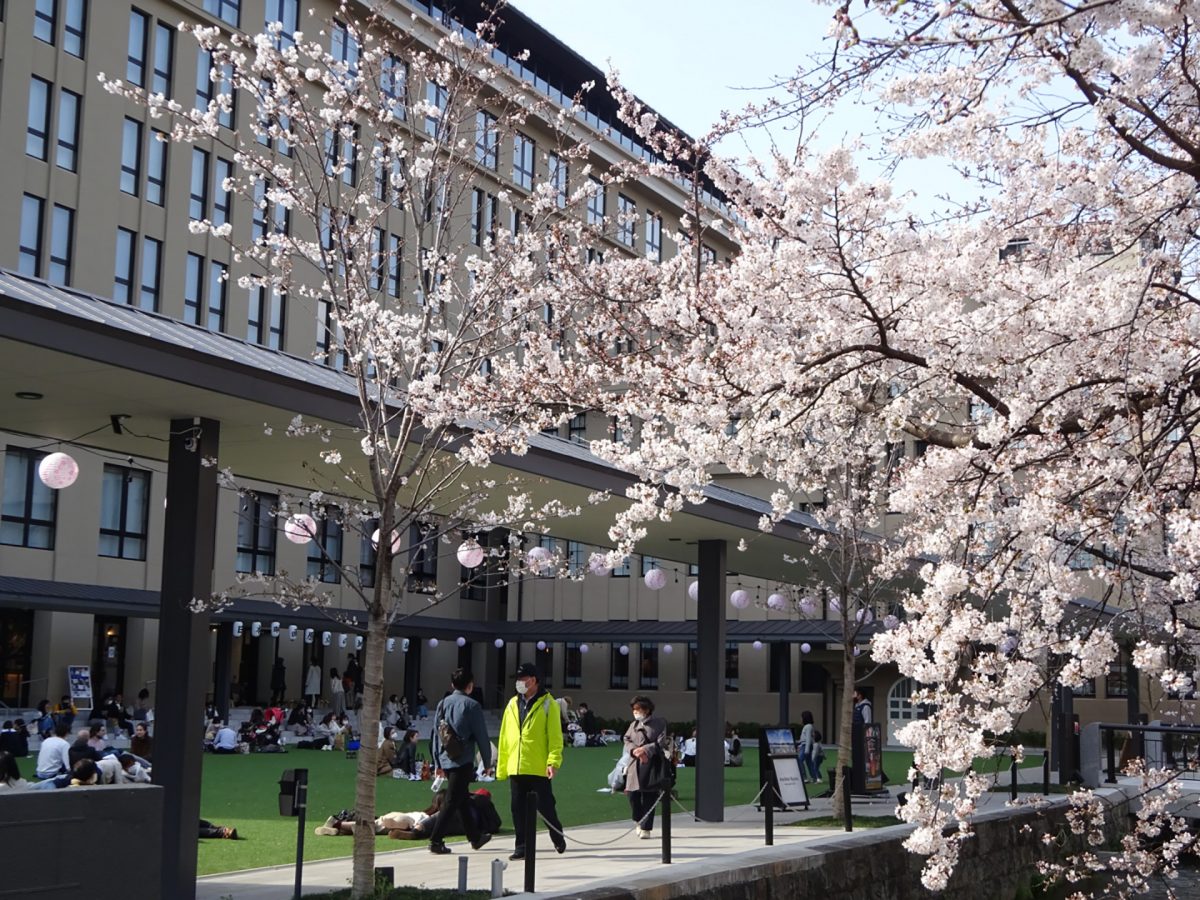 SHOP DATA
| | |
| --- | --- |
| Address | Rissei Garden Hulic Kyoto 1F, 310-2, Bizenjima-cho, Takoyakushi-dori Kawaramachi Higashi-iru, Nakagyo-ku, Kyoto City, Kyoto |
| TEL: 075-746-3123 | 075-746-3123 |
| Business hours | 10:00 – 21:00 (last order at 20:00) *For the latest information on business hours, holidays, etc., please contact the restaurant directly or check the website. |
| Regular holiday | No holidays |