This is a place where you can enjoy freshly baked pizza, a variety of bistro dishes, and even BBQ while relaxing in an open space surrounded by nature. We would like to introduce you to Ryogoku Terrace Cafe, a stylish dining experience hidden behind the former Yasuda Gardens.
Open space for a variety of occasions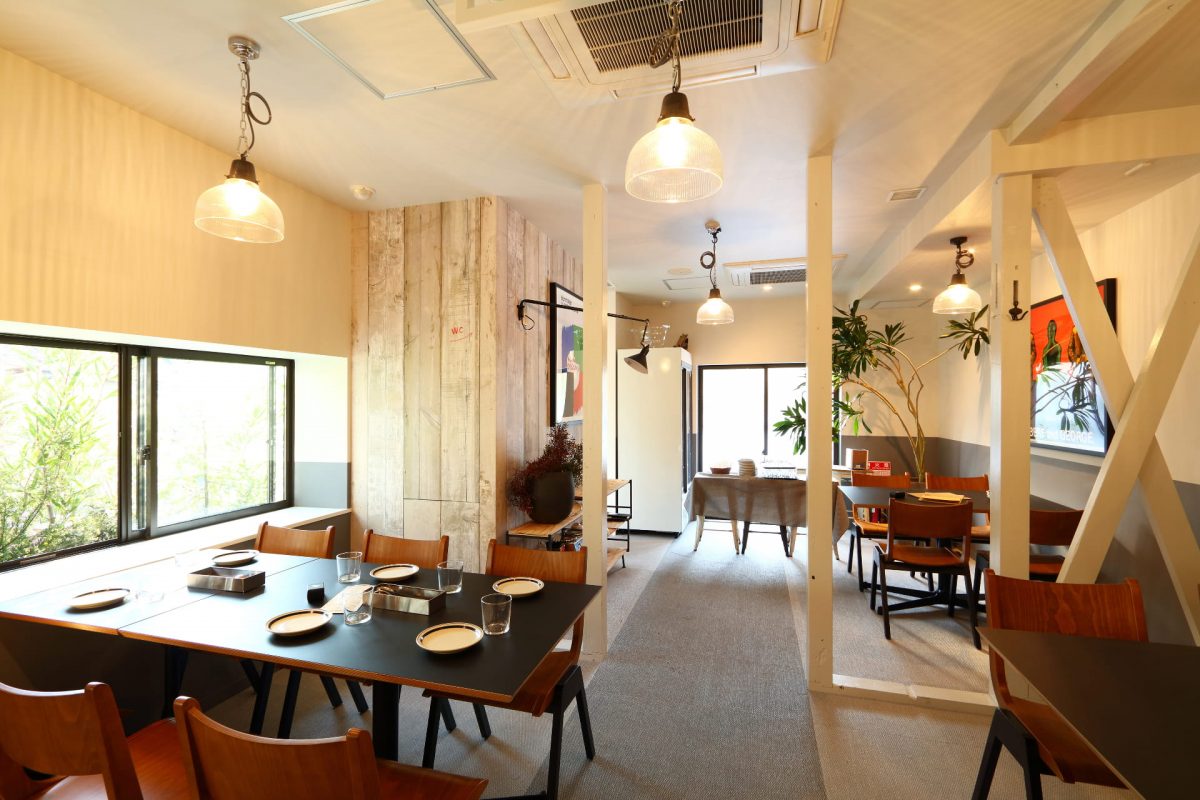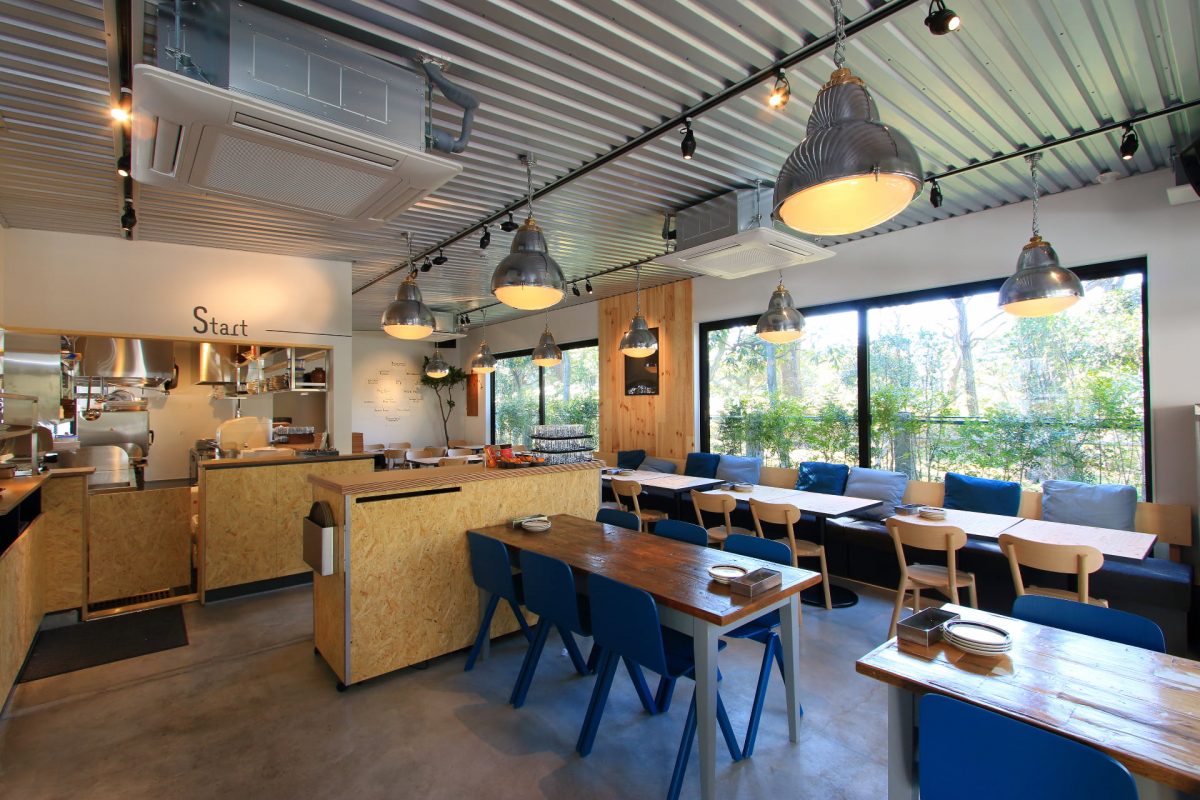 Ryogoku Terrace Cafe offers not only table seating, but also counter seating where you can watch pizza being baked right in front of you, and sofa seating where you can relax and unwind. In the fall and winter, there are also kotatsu seats that make you want to stay longer, and you can enjoy shabu-shabu in a hot pot.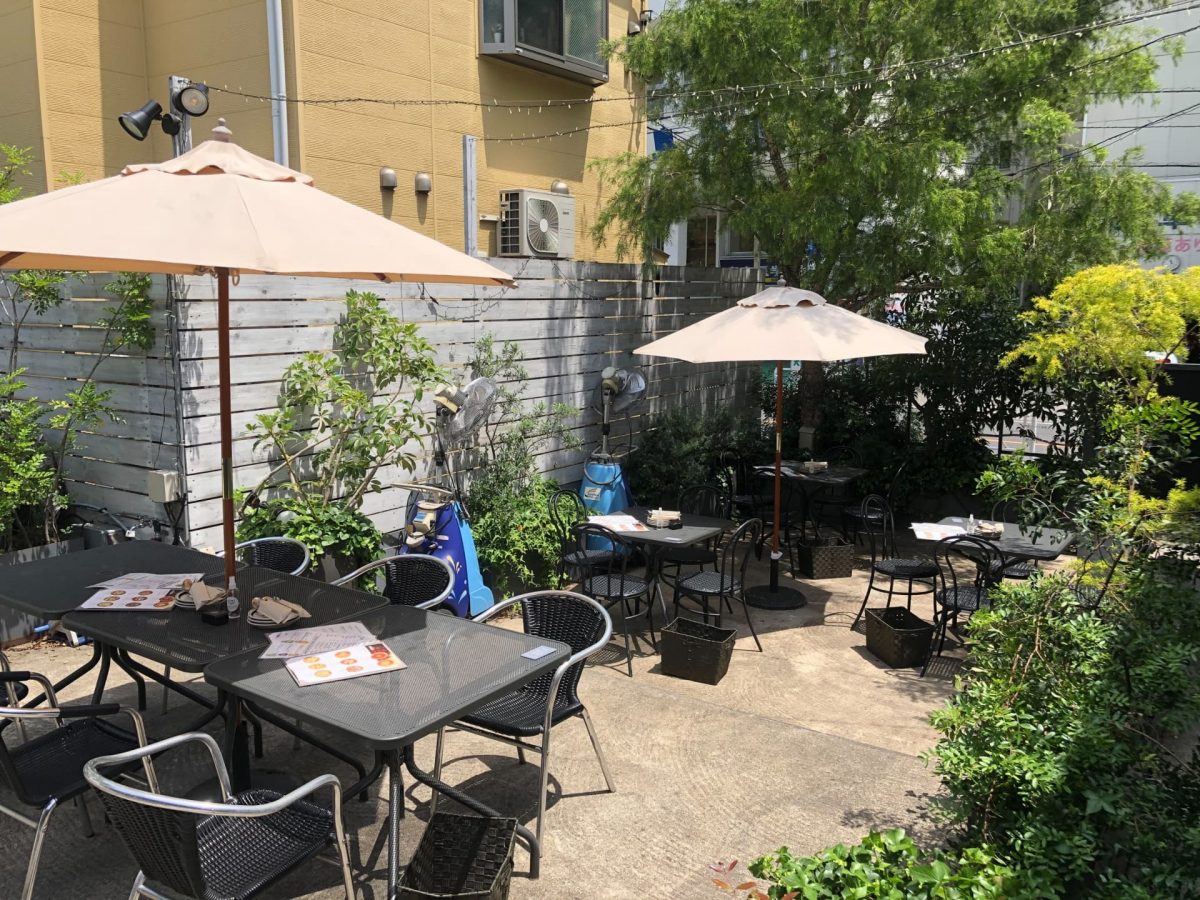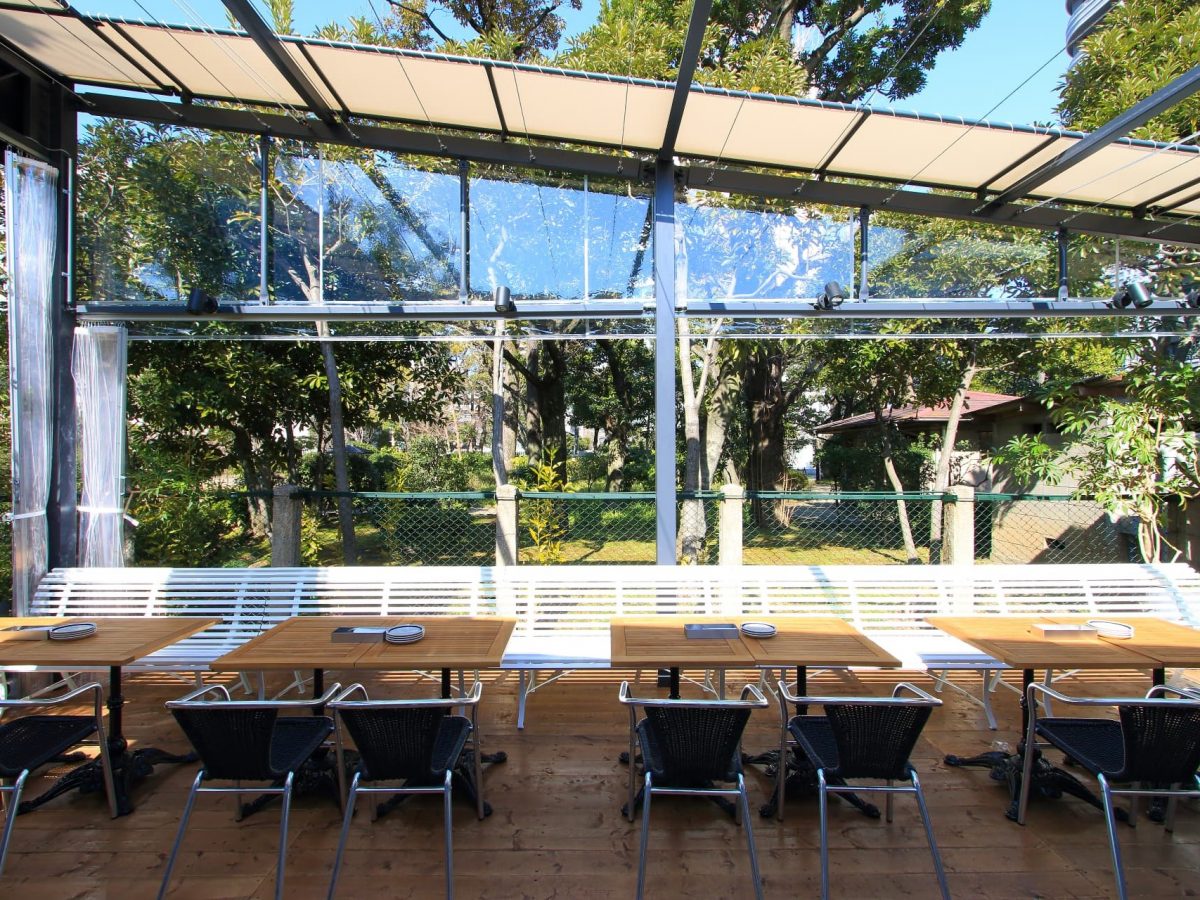 Surrounded by greenery, the terrace seating is well-ventilated, allowing you to enjoy your meal in peace. Pets are welcome, and the second floor can be used as a private room or reserved as a completely private space. The restaurant is equipped with a silver ion sterilizing mist to prevent infections.
The atmosphere changes at night when the restaurant is illuminated and can be used for date nights.
The coziness of the restaurant, which can be used for any occasion, makes it easy to use on a daily basis.


Enticing menu items
Exquisite! Oven-Baked Pizza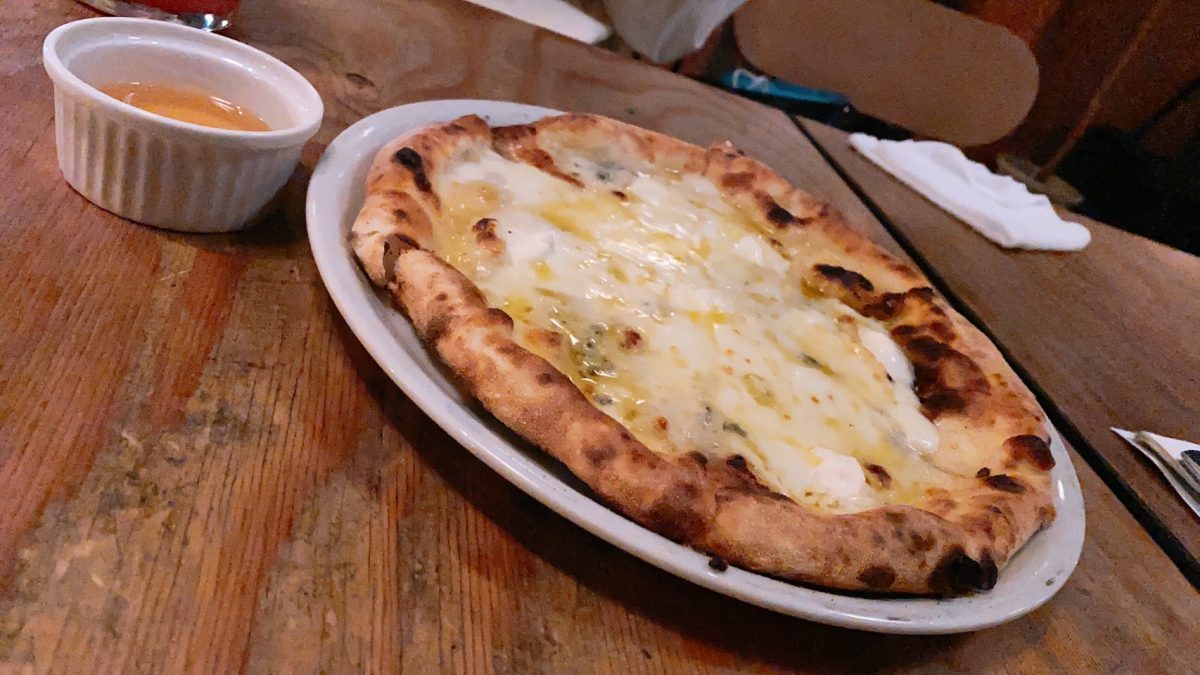 Authentic Neapolitan pizza, carefully baked one by one in a stone oven, is Ryogoku Terrace Cafe's signature menu item. It is also available for take-out.
Our staff chose the Quattro Formaggio with four kinds of cheese. The crispy, baked outside was savory, while the soft dough inside enveloped the rich cheese, and when drizzled with honey… it was a moment of sheer bliss!
The colorful side menu made to satisfy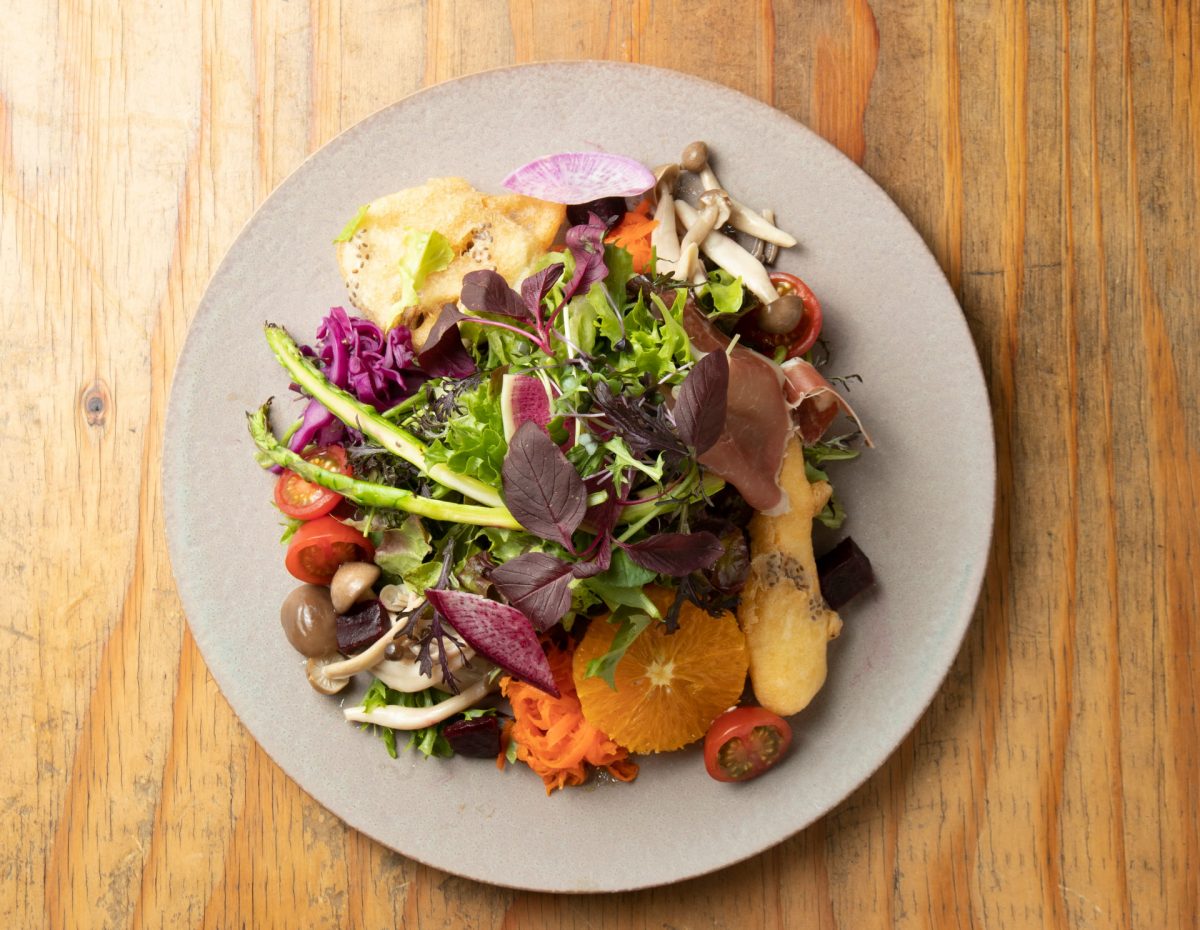 The Terrace Salad is filled with seasonal vegetables! It is a very colorful and pretty dish that is almost too beautiful to eat. You can share it with several people.
They also have an extensive snack menu that goes well with wine, beer, and other alcoholic beverages. The restaurant's reasonably priced yet tasty menu is made possible by having carefully selected ingredients shipped directly from their production area. They sometimes hold a vegetable marché at the store.
BBQ that can be easily enjoyed with no preparation required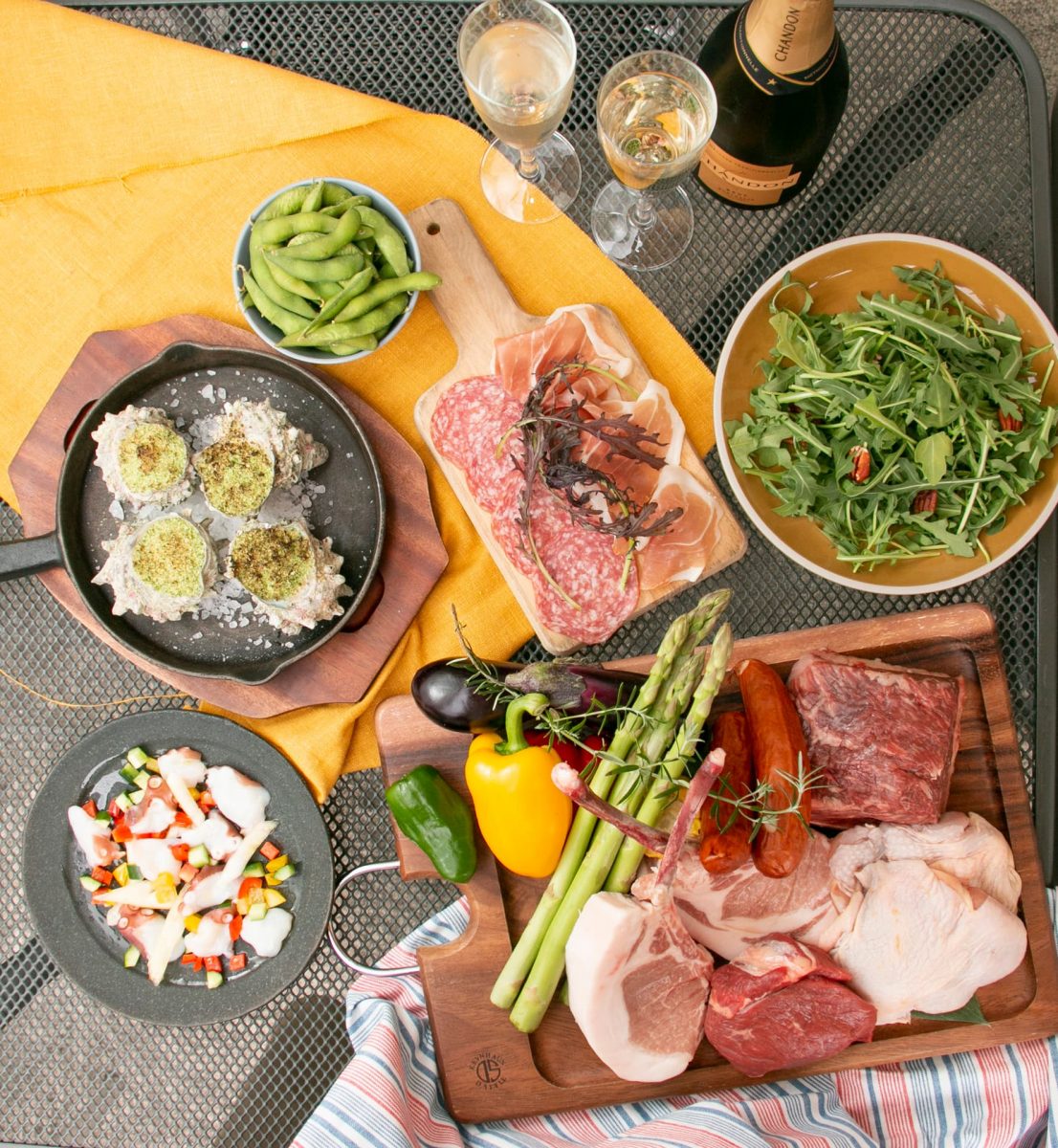 BBQ is available year-round on the outdoor terrace. The terrace is equipped with misting fans in the summer and heaters and blankets in the winter, so there is no need to worry. You can choose a plan that includes free drinks for 1.5 to 2 hours and a generous portion of meat, seafood, and fresh vegetables, depending on your preference.
Reservations are generally accepted from a minimum of three people, so we recommend this restaurant as an alternative to lunch on a holiday with friends, to refuel after a jog along the Sumida River, or for those who want to enjoy meat but are concerned about COVID.
From The Gate Hotel Ryogoku, it is a 3-minute walk along the former Yasuda Garden. If coming by train, it is a 6-minute walk from the West Exit of Ryogoku Station on the JR Sobu Line or a 5-minute walk from Exit A4 of Ryogoku Station on the Toei Oedo Line.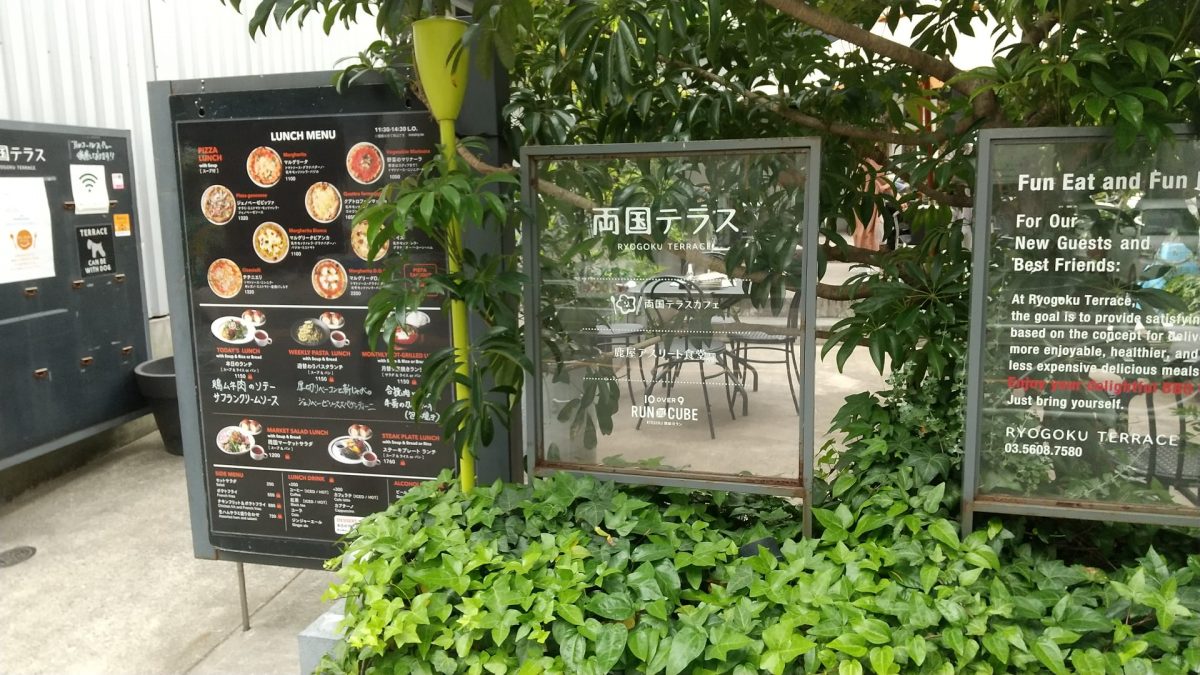 SHOP DATA
Address
1-12-21 Yokoami, Sumida-ku, Tokyo 100-0006
TEL
03-5608-7580
Business hours
【Weekdays】 Lunch
11:30~15:00(L.O.)
Dinner 17:30~22:00(L.O.) 23:00 Close

【Weekends & Holidays】
Lunch 11:00~14:30(L.O.)
Dinner 17:30~22:00
(L.O.)

Cafe 11:00~22:30(L.O.) 23:00 Close
Closed
New Year's Eve and New Year's Day
*Please contact the restaurant directly for the latest information on business hours and holidays.